Map Unavailable
Date/Time
29.04.2023 - 30.04.2023
0:00
Location
No4 Aktivzentrum
Categories
Das elektromagnetische Feld deines Herzens ist viel stärker als du denkst!
(Eine erkenntnisreiche, erlebnisorientierte Wochenend-Veranstaltung)
Sa. 29. (10:00 Uhr) – So. 30. (17:30 Uhr) Apr. 2023


Large discounts available (see below)
Ein massenhafter spektakulärer Wandel des menschlichen Bewusstseins vollzieht sich genau jetzt. Gegenwärtig erleben wir einen exponentiellen Anstieg der Zahl der Menschen, die sich der Vernetzung von allem und jedem bewusst sind und sich für die Heilung unserer globalen Gemeinschaft und unseres Planeten einsetzen.
Es ist eine großartige Zeit um hier auf Erden an einer glücklicheren Zukunft für alle mitzuwirken. Deshalb lade ich dich ein, hautnah zu erfahren, wie du das elektromagnetische Feld deines Herzens so verändern und verstärken kannst, dass es einen absolut positiven Effekt auf dich selbst und auf deine Umgebung hat. Ja – DU kannst einen großen Unterschied bewirken.
Ganz egal, ob du einer unserer langjährigen Human Holographics®-Teilnehmer oder ein absoluter Neuling bist, du bist herzlich willkommen, an unserem brandneuen "Volt-Lab"-Wochenende teilzunehmen. VOLT ist ein Akronym für mein jährliches 6-monatiges Values Oriented Leadership Training™, und Lab (Labor) bezeichnet die Möglichkeit zu experimentieren! Komm, entdecke und erlebe eines der grundlegendsten Werkzeuge von VOLT; wie du deine Körper-Elektrik erwecken kannst!
Auf dem Programm stehen:
• Bewegungsmeditationen
• geführte innere Reisen
• mitfühlende Selbsterforschung
• eine Gruppe unterstützender Gleichgesinnter
Einige von euch möchten vielleicht dieses Live-Wochenende mit der "Mini-VOLT"-Serie von fünf Online-Sitzungen ergänzen, um diese Erfahrung besser in euer tägliches Leben zu integrieren. Um dich darin zu unterstützen, biete ich dir einen großen Rabatt auf den Gesamtpreis sowie die üblichen reduzierten Preisoptionen an. Tipp: Wenn du Volt Lab mit der Turbo-Volt-Reihe kombinieren möchtest, kannst du das über die "Turbo-VOLT"-Anmeldeseite machen.
peace and love,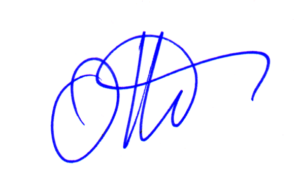 Working hours:
Sa. 10:00-18:00
So. 10:00-17:30
• Verpflegung: Eine Kaffeemaschine und ein Heißwasserbereiter für Tee stehen im Empfangsbereich zur Verfügung. Wenn du willst, kannst du dir am Samstag und Sonntag etwas für das Mittagessen mitbringen, gerne auch zum gemeinsamen Teilen. Es gibt aber auch Restaurants in der Nähe, wo du Essen gehen kannst.
Course Cost:
EUR 275.-
EUR 250.- bei Anmeldung bis 01. April 2023
EUR 245.- (*pro Person) bei mindestens 2 zusammen angemeldeten Personen
EUR 225.- (*pro Person) bei mindestens 2 zusammen angemeldeten Personen bis 01. April 2023
EUR 175.- bei completed training (Human Hologram oder VOLT)
SEHR ATTRAKTIVE PAKETANGEBOTE:
EUR 295.- für "Volt Lab" + "Mini-VOLT" bei gleichzeitiger Anmeldung bis 15. April 2023
* If one person is a HH or VOLT trainee, they will receive the trainee discount (please note this under "Comments" when booking).
Payment:
With the registration a prepayment of 50€ per person is due, payable by bank transfer. If desired, you can also pay the full amount in advance.
Otto Richter, Deutsche Bank Freiburg
IBAN:  DE49680700240278859400     BIC:  DEUTDEDBFRE
Verwendungszweck: Volt Lab
Please transfer balance at least one week before the beginning of the seminar. Seminar receipts are available on the first day.
Please bring:
Bewegungsfreundliche Kleidung in Schichten (Beim Tanzen kommen wir sicher ins Schwitzen), warme, rutschfeste Socken, Schreibutensilien und Decke. Es gibt Umkleideräume und Duschen.
Directions:
• No4 Aktivzentrum · Gneisenaustr. 4, 97074 Würzburg
• Zentral gelegen, leicht zu erreichen!
Misc:
• The number of participants is limited; please register in time!
• The seminar will be held in English.
• If you want to sleep in relative proximity, here are some suggestions:
Bookings