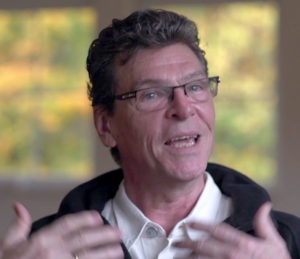 mehr Bilder …
Otto Richter, American born, was one of the pioneers in the "Human Potential Movement" 30 years ago who brought an American form of personality development counseling to Europe, and since then has continuously updated and expanded it according to the changing needs of the Zeitgeist.
He and his work, known today as HUMAN HOLOGRAPHICS®, have been the subject of numerous TV and radio appearances. He is the author of eight books and has written many articles and contributions to books published internationally. Otto is also a published composer with an active background in the performing arts in New York City.
Otto's holistic approach combines movement of the body, of the mind, of the emotions and of the human spirit. Its uniqueness lies in the empowering way he uses humor, levity and passionate clarity to dispel fear and doubt, and awaken new levels of personal power. While uniting some of the most proven self-help techniques with age old wisdom and over 30 years experience, his honest style encourages straight-a-head, down to earth practicality.
His seminar and training programs, which offer the necessary skills to dramatically improve the quality of life at home, in relationship and in business, have reached thousands.
Today, Otto shares his expertise with a variety of clients internationally. Whether working with individuals, groups or organisations, privately or professionally, as a motivational speaker or as an event leader, his priority continues to be to help people lift themselves beyond their limitations, into the freedom to be all they can.